Meet Bill Dueease
President and Cofounder of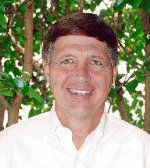 The Coach Connection

Bill Dueease is a business developer and was a successful business coach for three years.
After working for Phillips Petroleum Company for 5 years, Bill was the driving force behind taking small refining company in 1975 named LaJet Inc. to become an extremely profitable (Bill directly generated over $120 million in pretax profits) mid-sized refining, distribution and trading company in only 5 years.
He started Aspen Energy Inc. in 1980 and it quickly became a very successful petroleum trading company. He was the organizing cofounder of Cardrona Ski area in New Zealand. He and his partners converted a mountain in 1981, previously used to graze sheep, into the most popular and profitable ski area in New Zealand and Australia combined in only 5 short years. They went public in 1987 and sold out in 1989. Bill also created The Office Outfitters in 1993 to be the very first company to provide next day delivery of office products, throughout the US, at prices below the superstores. This was before the Internet was discovered. A group offered to buy Bill out for a price that was many times higher that the market value of the business in May of 1995. Bill closed the purchase in only 6 calendar days.
Bill then looked around for work and he was convinced he knew what he wanted to do as a result of religiously completing the self-analysis test in the "What Color Is Your Parachute" book. He followed the book's conclusions and became a business broker, specializing in selling Assisted Living Facilities. Bill also participated as one of the key "Roll Players" for IMPAC, and international consulting firm. Bill assisted in training over 500 different sales consultants, engineers and project managers from over 30 different countries for over two years. He even earned his two year pin. The sales consultants and project managers were required to conduct live sales meetings with Bill as their final exam, before being accepted as a full time employee.
Bill also drifted into becoming a business coach, and coached 35 different business owners into realizing aver $2,000,000 in net profits with much less effort and much less energy, through his personal business coaching. Bill coached for approximately three years. He jumped into coaching with both feet and volunteered to become the Membership Development Chairman of the International Coaching Federation (ICF) for over two years. Bill organized a group of over 42 coaches to call and actual talk to each coach who was shown to be ICF members, to add the personal touch to their membership. Bill's group also asked each coach they talked to the following two open ended questions:
1. What can ICF do to improve the Coaching Profession?
2. What can ICF do to improve your coaching practice.
The responses were very insightful and valuable. Bill's reporting of the results of the first year long survey was included in the opening statement by the ICF President at the 2000 annual convention in Vancouver, BC. Bill's group continued the personal calling and received even more responses from the coaches, which were also reported to the ICF Board of Directors. All told, Bill spent over 550 man hours learning about what coaches and clients want from coaching. This information was extremely valuable in designing, starting, and operating The Coach Connection. It also provided a very insightful basis for several of his coaching related articles.
Bill earned the designation of Certified Business Analyst from The Florida Small Business Development Center Network. He holds a Florida Real Estate Brokers License. He graduated from the University of Alabama in 1967 with a Bachelors of Science degree in Industrial Engineering. In 1968, he earned a Masters of Science degree in Industrial Engineering and Management from Oklahoma State University. Bill was honorably discharged after 2 years of active duty in Germany, as a First Lieutenant in the US Army.
Bill was featured in a 1988 film made for TV by PBS and the New Zealand Government. The film described how an American (Bill) organized a team of three New Zealanders and himself to develop the popular Cardrona Ski Area in New Zealand. The film was shown on US, New Zealand, and Australian TV. Bill was featured in a two-page article published on the front page of the Fort Myers News Press Business Section describing how business owners benefit from his coaching program. Bill was also recently invited to discuss "Coaching" at the Financial Planners Association Conference in Boston. Bill's self help articles for business owners have been published over 100 times throughout the US and Canada, by over 55 Magazines and periodicals, including: Opportunity World, Emerging Markets, Dynamic Business, Business Profile, Buying Power, Wards Dealer Business, Atlantic Chamber Journal, Home Business Journal, Money and Profits, American Small Business Association (ASBA), Independent Computer Consultants Association (ICCA), Commerce and Industry, Newstrack-Executive Information Service, Dallas Woman, and Business Success.
Bill is a past director of the American Heart Association of Fort Myers, past director of the Caloosa Nature Center, a past Rotarian with 10.5 years of perfect attendance, Chapter Host and past Chairman of the Membership Development Committee for the International Coaching Federation (ICF), and Past President of the Heritage Farms Property Association for 10 years.
Bill and his wife (Chris) and two children (Will and Michele) live in Fort Myers, Florida, and his two daughters (Heather and Jane) live in Orlando and Washington D. C.
As a successful business coach, Bill had conducted over 850 paid coaching hours in only three years, with business owner clients who generated over $2,000,000 in additional profits within 3 months, (by operating small businesses) as a direct result of Bill's coaching. Bill's clients also greatly reduced their business related stress and hours involved in their business.
Even with this success, he felt something was missing, and he had little interest in conducting the necessary self-promotion marketing efforts. He decided to hire a coach to get to the bottom of it. But he struggled for 6 months to find a coach he felt was right for him, even though he was in contact with hundreds of coaches each year as the Membership Development Chairman of the ICF. He finally found his ideal coach, Thom Politico in March of 2000.
Thom assisted Bill to discover that his true passions, desires and talents were in starting and running a business rather than coaching others to do so. Through coaching, Bill focused on creating a new business to solve the two most serious problems facing coaching. One problem was how difficult and confusing it was for Bill or anyone to find the coach who was truly right for them. The other problem was how difficult, how costly, and how personally distasteful it was for many coaches to have to self promote to find and attract their desired clients.
Bill knew from his considerable experience starting companies (Bill had started 4 businesses before. See above for details), that he could not do it alone. He needed partners with much different backgrounds and perspectives to succeed.
First, he needed a partner who knew the coaching processes inside an out, and who had a very solid experience in coaching. He did not have to look far. He asked Thom to be an active partner in this new business. He readily accepted. Next, he needed a partner who knew nothing about coaching, and was able to provide the honest clear perspective of a possible coaching client. Bill enlisted Jim Cahill, a true entrepreneur, who was very tuned into and sensitive to what people want from service providers. Jim challenged everything from a client's perspective and the team tapped into his considerable marketing experience.
Beginning in June of 2000, Thom, Jim, and Bill spent a minimum of 3 hours per week dissecting, planning and developing the business. Their expressed purpose was to create the easiest, most effective, quickest and least costly process for anyone to find and connect with their ideal coach. Their second purpose was to provide all of the marketing and business services for their selected Member Coaches. This way TCC Member Coaches could concentrate all of their energies and efforts on what they love to do and do best. That is coach!
The three partners created what they believe to be a true WIN-WIN-WIN situation.
TCC clients WIN because they have an easy to use, very effective, very efficient, and low cost method to reap the wonders of coaching. Furthermore, TCC clients will also maximize the quality of their achievements through coaching, because they used TCC to engage their ideal coach.
TCC Member Coaches WIN because they are relieved from the time consuming, frustrating, expensive, and undesirable marketing and self promotion functions. They can return to concentrating on their true passion, which is to coach. TCC Member Coaches will ONLY coach clients who qualify to be their ideal clients. Thus, they have more fun, are more confident, and assist their ideal clients to maximize their achievements.
TCC WINS because it is able to provide very needed services to two different groups of people in much better method than ever before and with much less cost to all parties.
They wrote a detailed business plan and an investor prospectus, attracted investors, contracted for outside web design and data base development, and opened their doors on June 1, 2001. Bill ceased his personal coaching to run TCC full time and became TCC's first advocate.
Almost immediately, four people wanted to be clients, but they were asked to wait until TCC had enough Member Coaches to select from. Thom and Bill introduced TCC to the coaching industry at their booth at The ICF Chicago convention in August of 2001. They talked to over 450 coaches, and received application information from over 250. From which, 81 coaches were selected and became Member Coaches.
Press releases were delivered to the 253 top editors in the US and Canada, announcing the official opening of TCC on September 11, 2001. Needless to say the TCC announcements were overshadowed by larger events. The US and Canada went into collective shock. Virtually all coaching activity (and many other activities) came to a screeching halt.
Interest in coaching returned with a bang in 2002. And boy has it returned! TCC has been matching more and more clients with their ideal coaches every month. Over 700 TCC clients have achieved many spectacular results, through their coaching experiences with TCC Member Coaches. Some in a very short time span.
Get Started Now!

1. Call TCC for your confidential consultation
2. Be coached by three prescreened business Coaches
3. Choose your ideal business Coach
4. Turn your activity into business Greatness

It's Easy:
1. Call us for your Free, No Obligation, Confidential Consultation to learn more and decide about coaching for yourself at: 800-887-7214 (toll free in the US and Canada) or 239-415-1777. (We answer the phone by the fourth ring.)

2. Request that we call you for your Free Consultation by clicking here,

3. Contact us by e-mail by clicking here

---
The Privacy and Confidential promise of The Coach Connection.
Everything you do with TCC will be private and confidential. In addition, what goes on between your TCC Coach and you is so confidential and private that the only way anyone will know about it is if you tell him or her. TCC guards your privacy and confidentiality to the extreme.